Buckskin Gulch Day Hike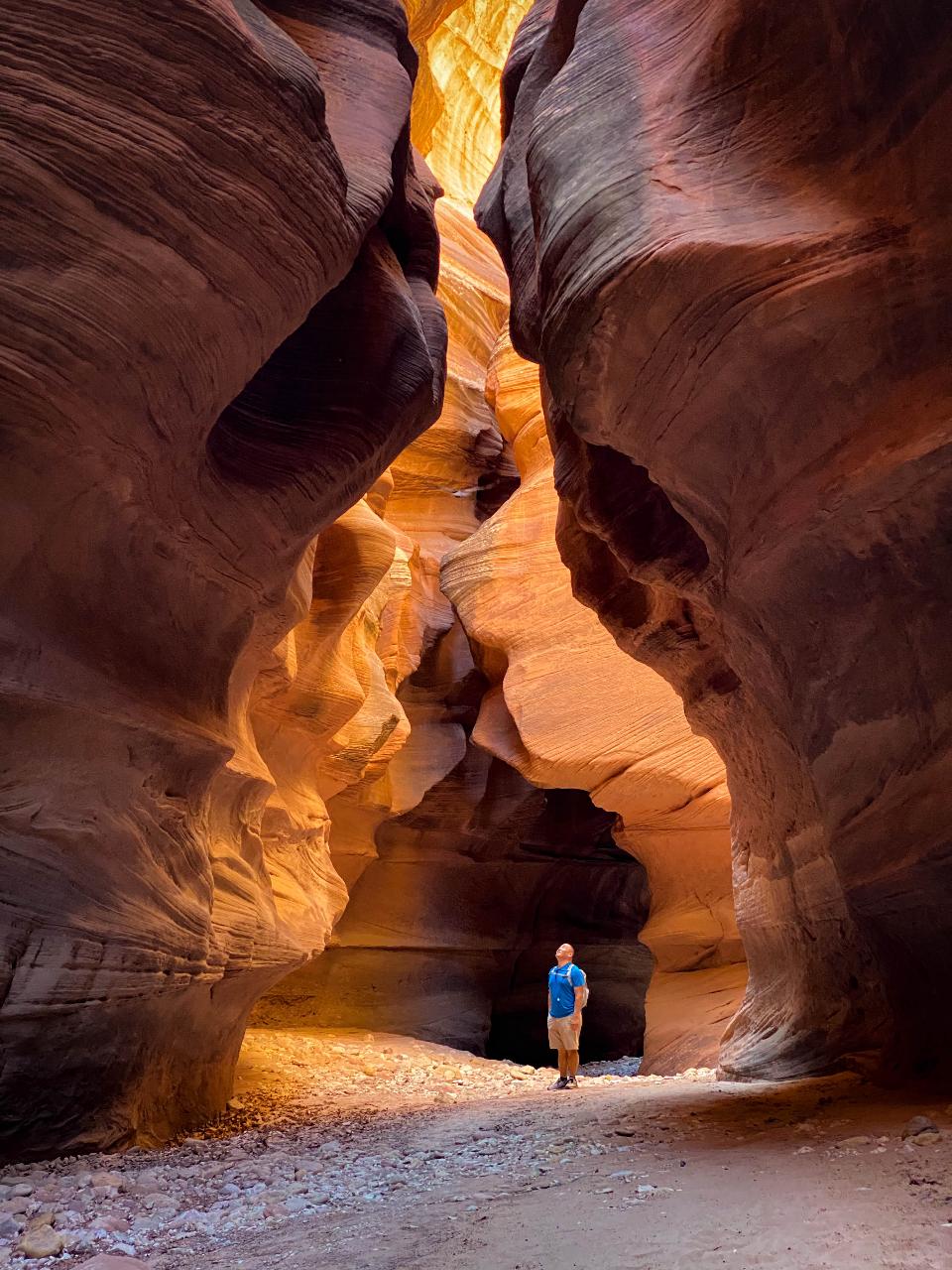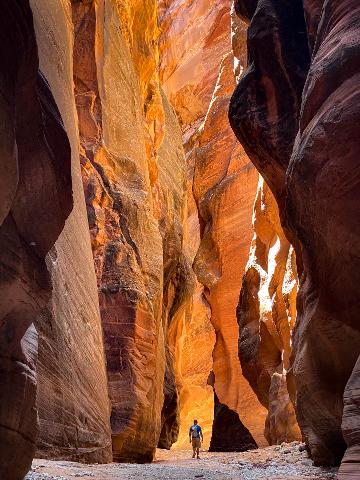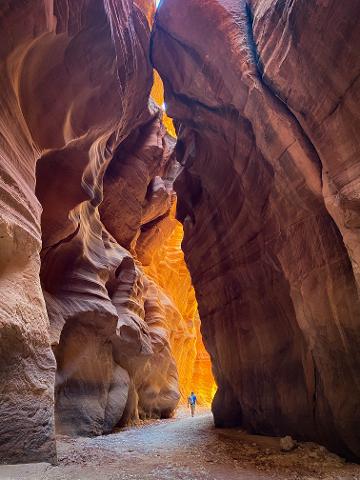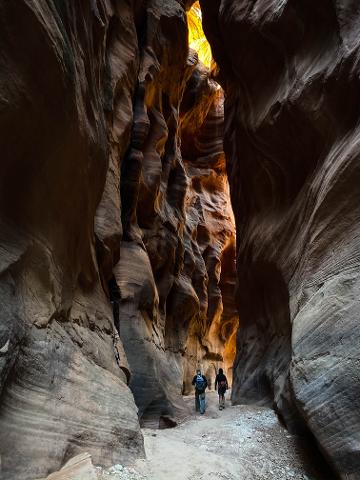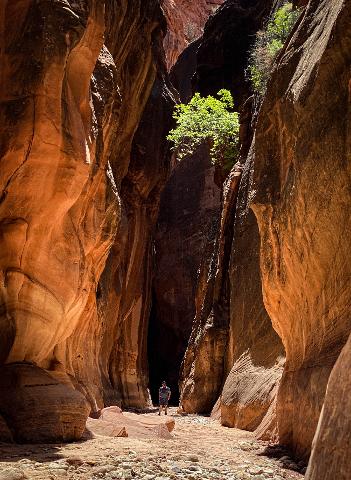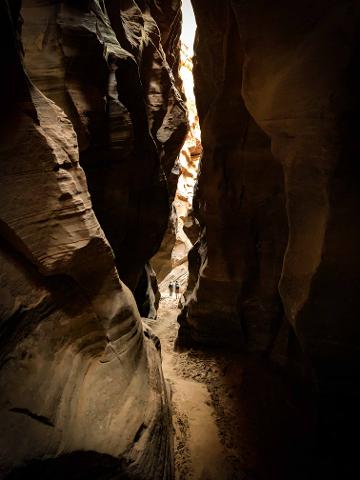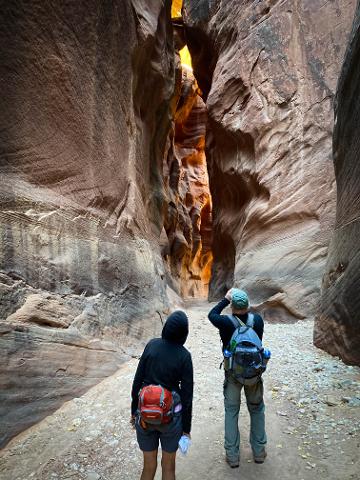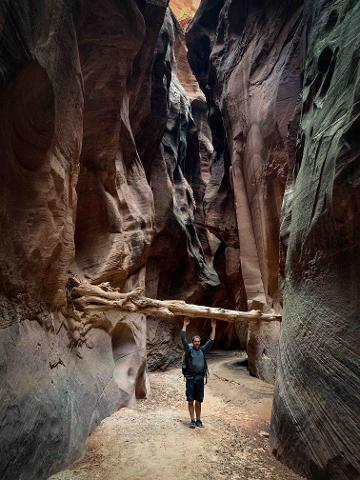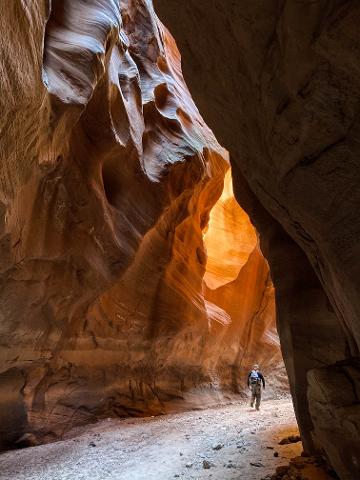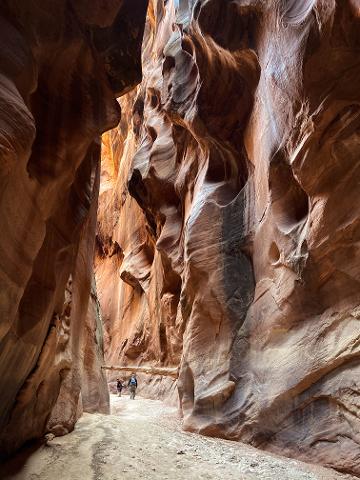 Duration: 10 Hours (approx.)
Location: Page, AZ
Buckskin Gulch is the longest slot canyon in the world, slicing through the beautiful Navajo sandstone in southern Utah. Enjoy an intimate, private adventure in an incredible slot canyon without the mass of crowds. We'll be dropping into the very middle of this remote canyon, bypassing a long hike at the beginning, and exploring the labyrinth at a leisurely pace all to ourselves.
A 1 hour drive from Page will get us to the trailhead. The first hour of the hike is wide open with panoramic views of the Vermillion Cliffs National Monument. Then we'll reach the lip of the slot and negotiate the steep descent into the cool and shady world of narrow, sculpted sandstone walls, where the sky is just a narrow slit above us. We'll see ancient petroglyphs left by the Ancestral Puebloans who also used this same route. We'll spend several hours exploring the canyon and enjoying a hearty lunch. After exiting the canyon, and if you've still got the energy, we'll make a detour to see a beautiful, unique arch that few people ever visit. We'll be back to our cars in the late afternoon.

This experience can be as short as 5 hours, or as long as 10 hours, depending on how far you want to explore the canyon. This hike is for fit and active hikers. Your experience will be much more enjoyable if your body is used to hiking for several hours.

IMPORTANT: This hike is not for anyone with a strong fear of heights and requires a steep Class 3 scramble into the slot. This is a physically demanding hike of a minimum distance of 4 miles and a max of 10 miles. Recent rain events may require hiking through mud and wading through pools of water. Conditions inside the slot canyon change continuously, so bring an adventurous and positive attitude. Entry into the canyon is allowed only if safe from flash flood danger.